Conversion Screening & A.I Quality Predictions
Scanning Conversions for Bots, ClickSpam, VPNs, Duplicate IP, SDK Fraud, Duplicate Signups and more!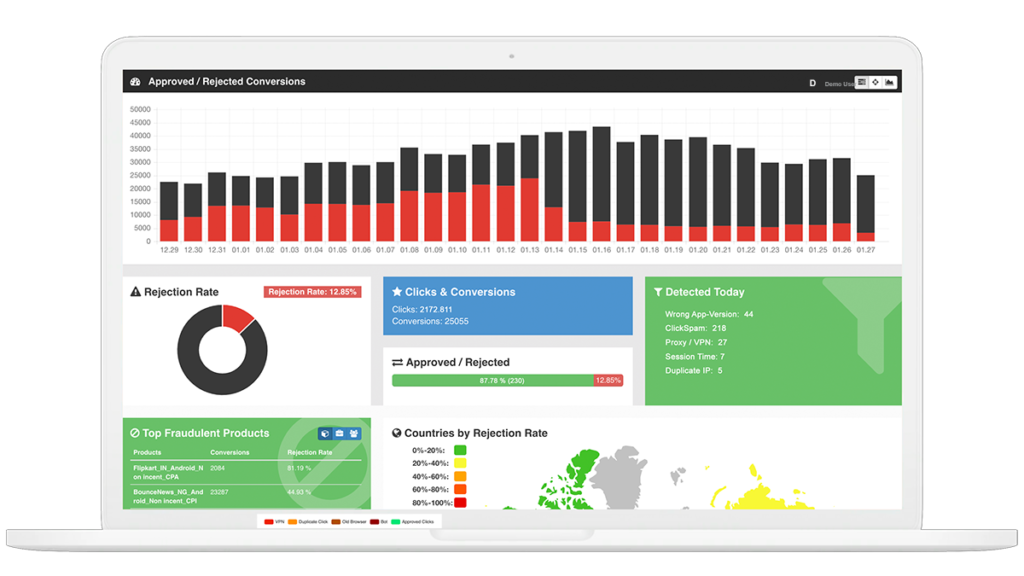 Advanced traffic pattern detection
Fraudshield's multilayer approach to fraud-detection detects a large scope of affiliate fraud including ClickSpam, VPN&Proxies, Duplicate IPs, Fraud Database, Wrong App-Versioning,Incentivized traffic and much more.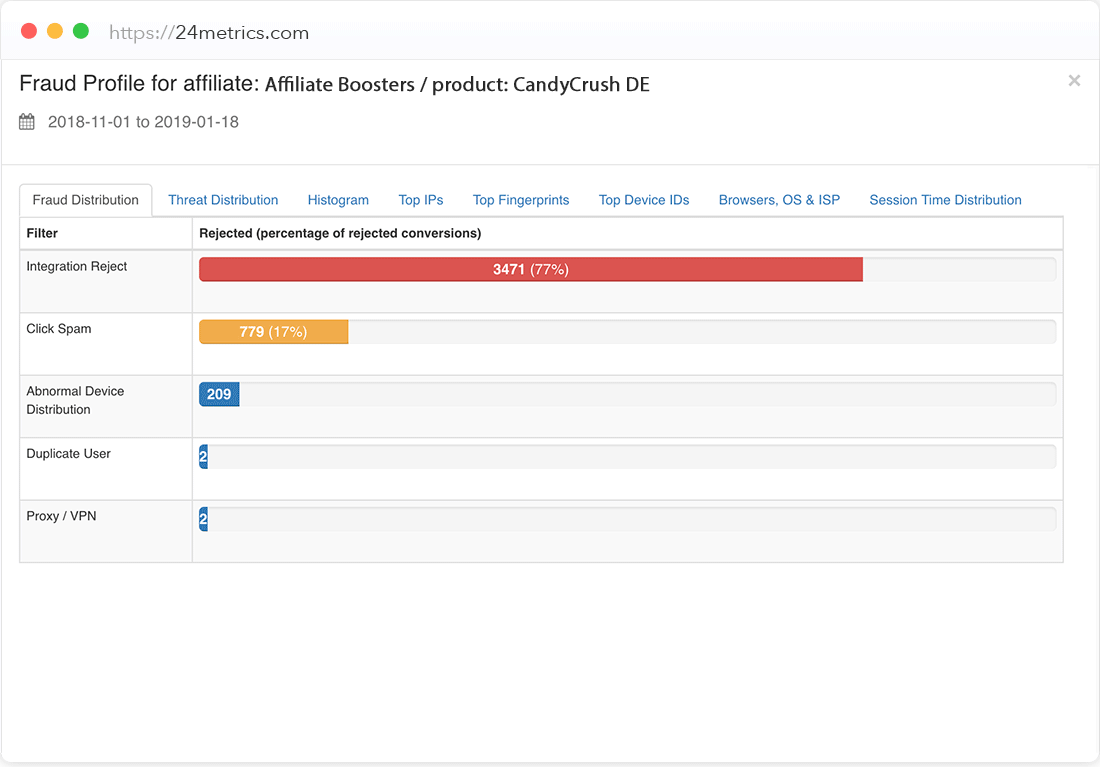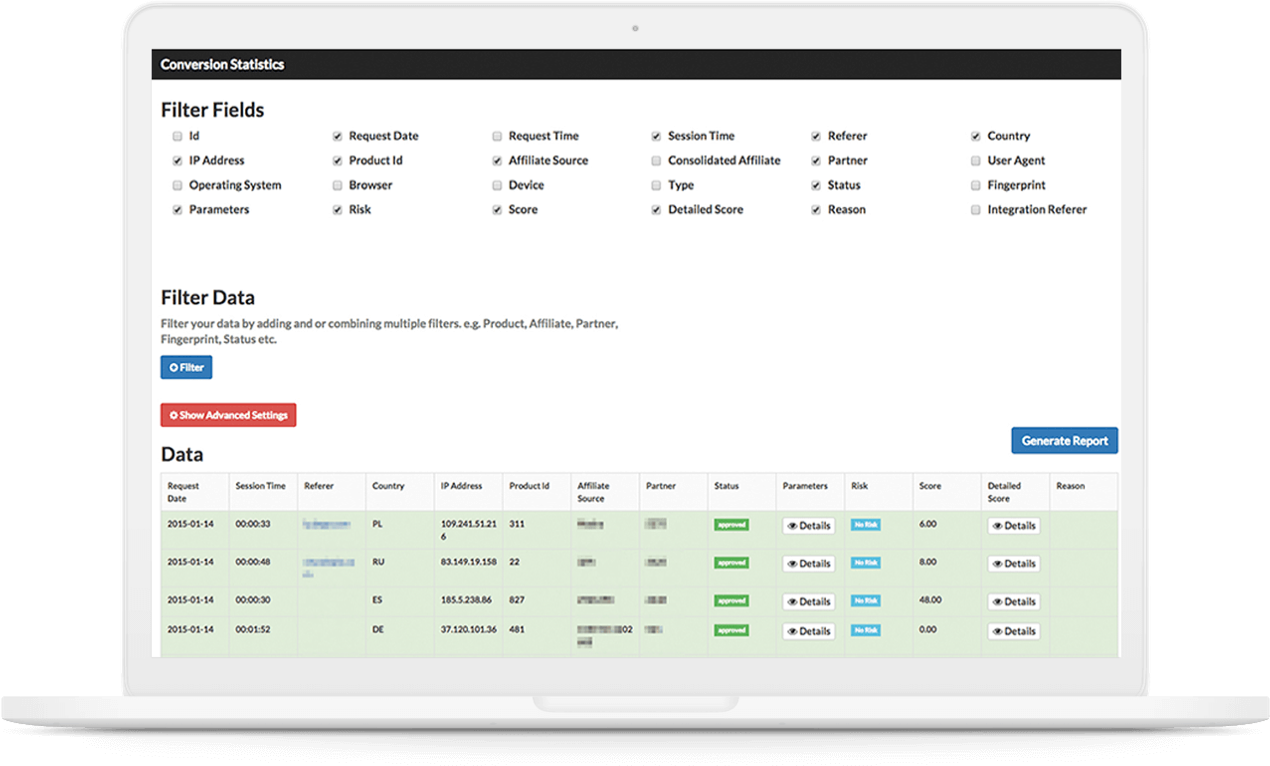 Get clear and transparent reasons for every rejected conversion
Transparent and reproducible reasons for your marketing team and publishers. Possibility to list additional parameters for tracking like SubIDs, ClickIDs and export reports by CSV or API.
Customizable filter settings
Fraudshield offers the most flexible filter system in the market today. Allowing users to define specific filter settings by Affiliate / Offer or Advertiser.
Offers can be grouped into a Filter Groups and set with specific settings for Duplicate IPs, ClicksSpam, SDK Fraud etc.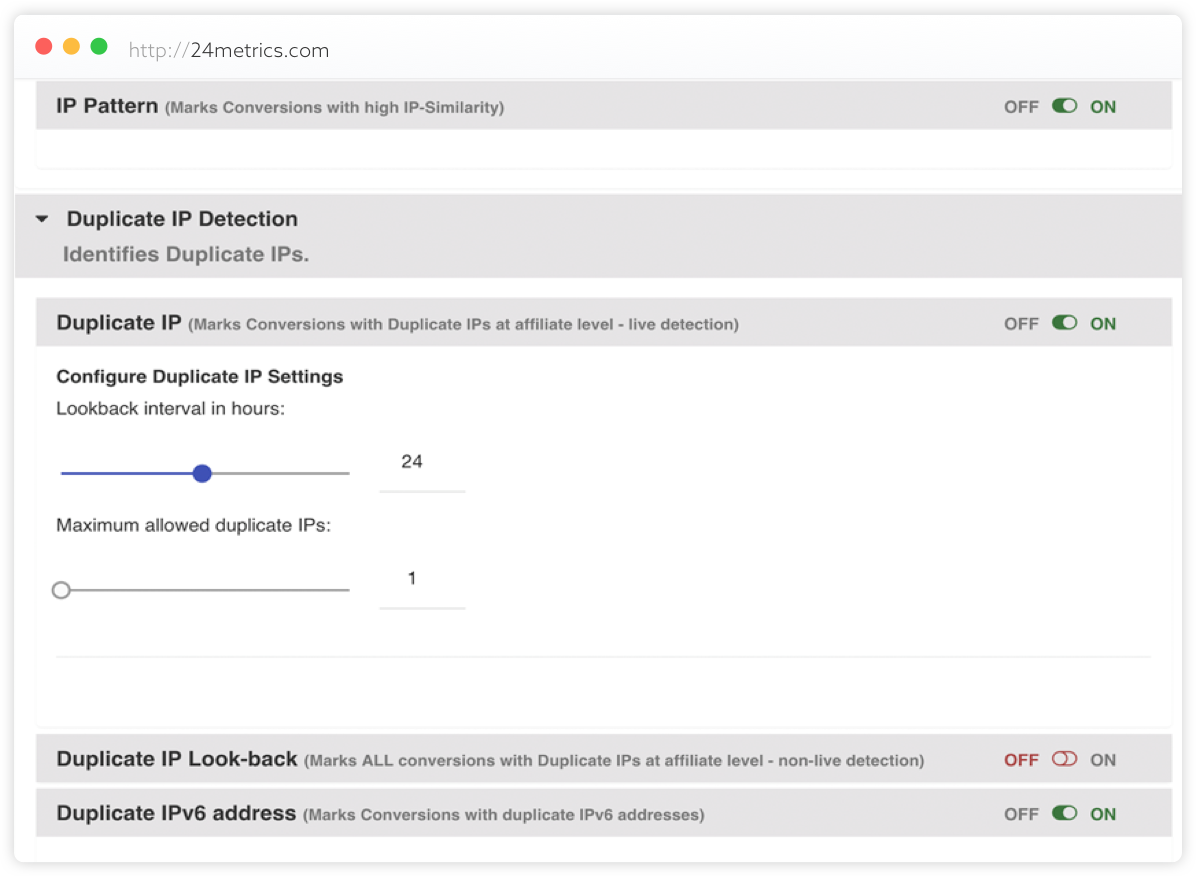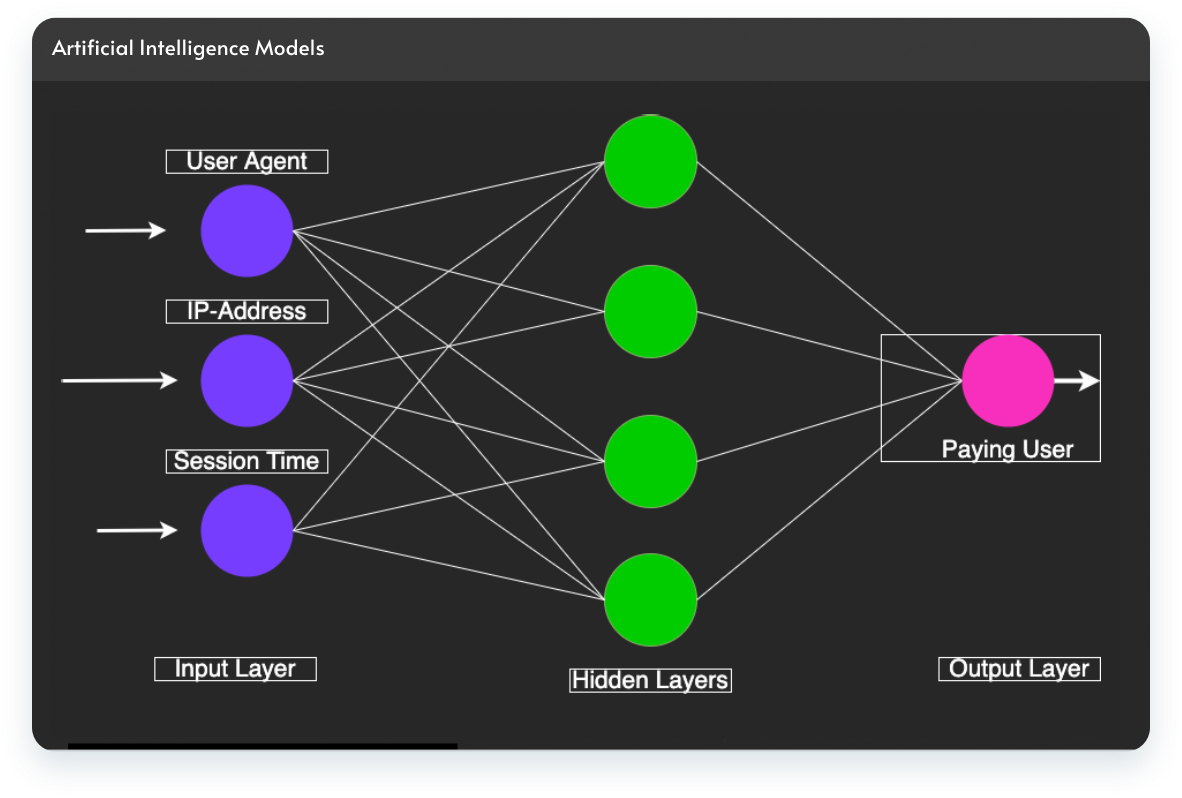 Traffic Quality & Fraud Detection using A.I
We have trained our models with more than 7 mio conversions to predict the quality of a specific traffic source. Our models include a large variety of Data points including IP Address, City, Weekday, Operating System, Fraud Detection and more. On request we are also able to build custom trained models for your traffic.
Firing postbacks to publishers or partners in dependence on filtration results. Fully customizable by affiliate, product, partner or reasoning.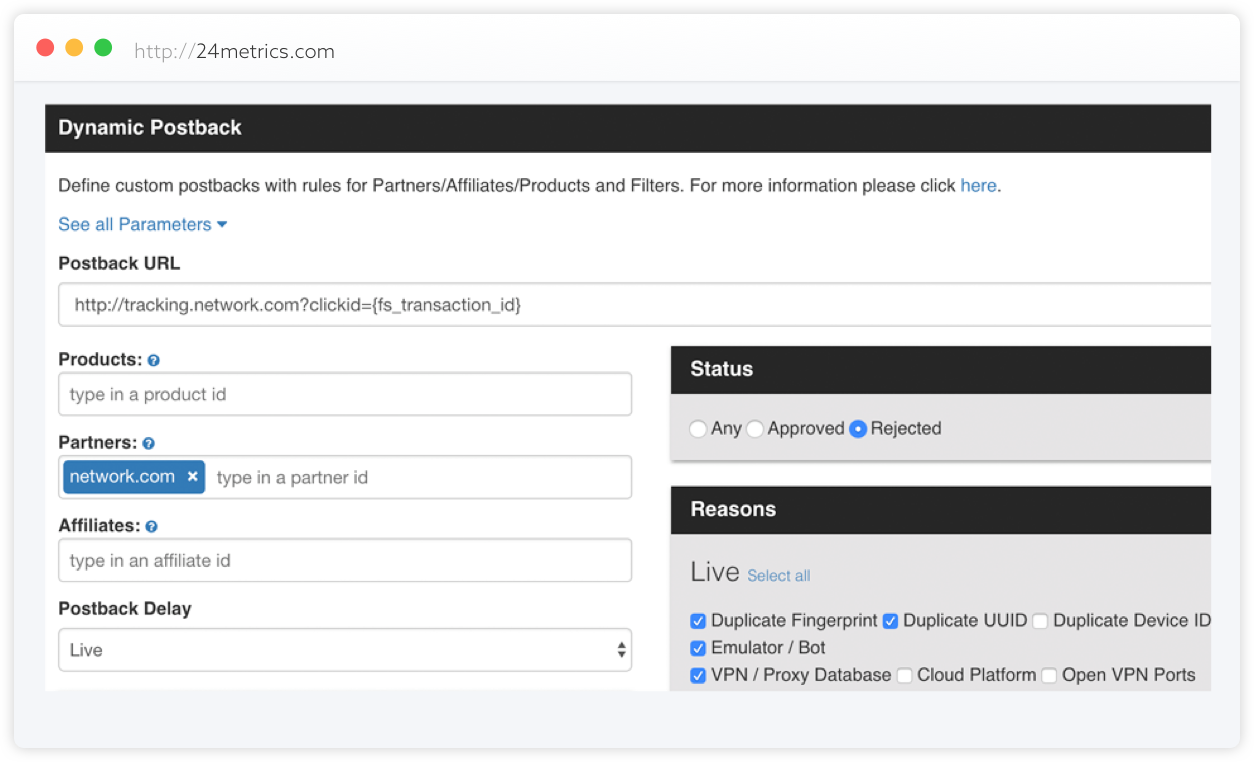 All inclusive competitive pricing without lock-in contracts covering clicks & conversions. ​
Scale
Affordable Fraud-Detection
5Mio Clicks /mth included

50k Conversions / mth. included

All Fraud Filters included

Traffic Quality Predictions (A.I)
Custom
All Features / Any Volume
Custom Feature Development

Discounted 6/12 months plans

Dedicated Account Manager
Want to get the latest from 24metrics ?
Subscribe to our newsletter below to receive updates on features, filters, new types of fraud etc.