Tracking Costs – How we cut fraud clicks and save you costs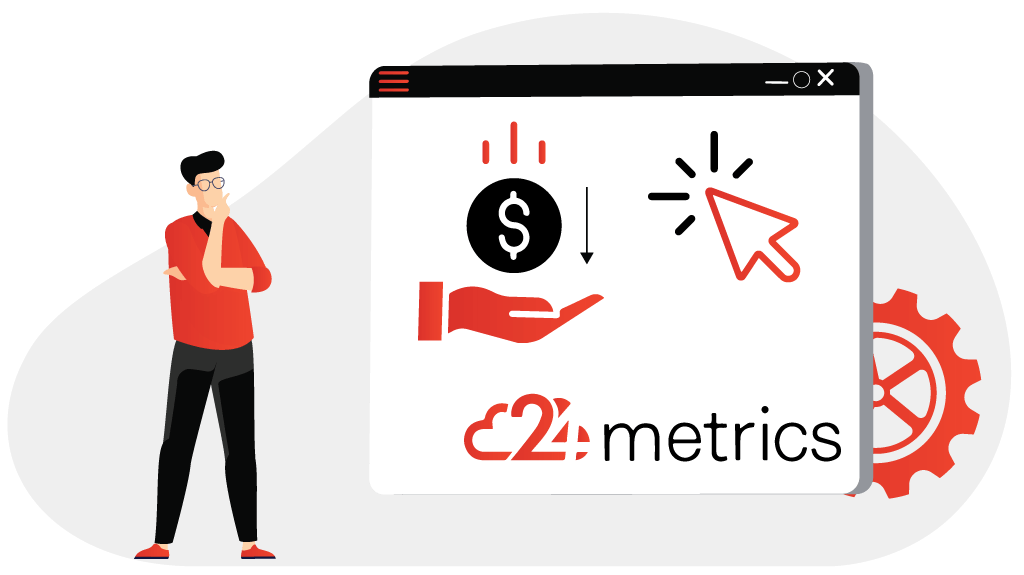 Tracking costs in Affiliate Tracking system can be very expensive especially when you have large click volumes. From our data we can see that many of the clicks can be blocked or are duplicates that can be sent directly to the advertiser without losing any conversions. Works with Hasoffer, Everflow, Cake, Voluum and more!
Block
unwanted Clicks

from reaching your tracking platform!
Bots, VPNs, Duplicate Clicks, Click Spamming, unexpected Click Spikes account for up to 50% of Click Traffic, that does not convert but causes high tracking costs. Block this unwanted traffic for a fraction of the costs and save on click costs. The example below shows an example of Bot Traffic generating millions of Clicks from Alibaba Servers.
Easy Integration without changing tracking Links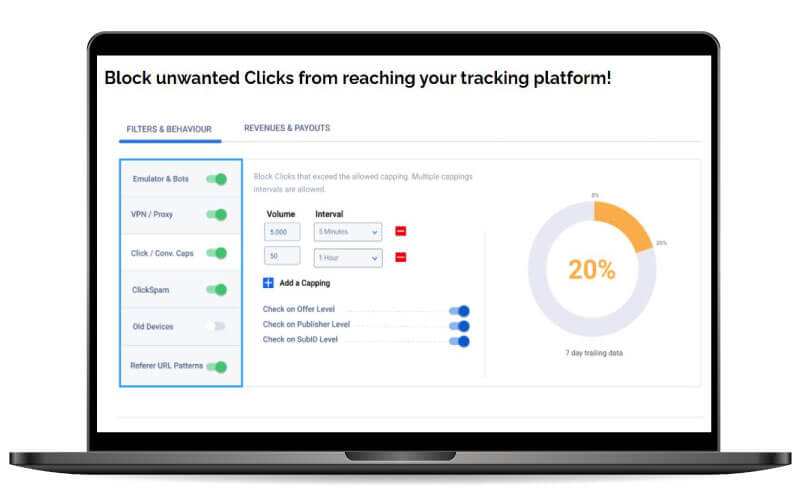 We know that changing tracking links with hundreds of affiliates is not possible. Our integration is domain based and within 30 minutes we can have Clickshield integrated on your domain working 100% transparent to you affiliates. You can continue using your existing platform as before.
It works with all major tracking platforms including (Hasoffers, Affise, Everflow, Cake, Voluum and more).
Integration only takes 30 minutes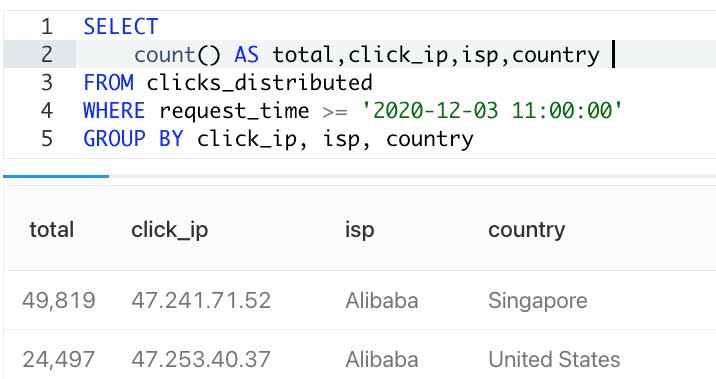 This example illustrates the set up of the click flow. You can keep the existing tracking links. If you are concerned about added latency – Clickshield react very fast with only 25ms of latency making it unnoticeable to end-users.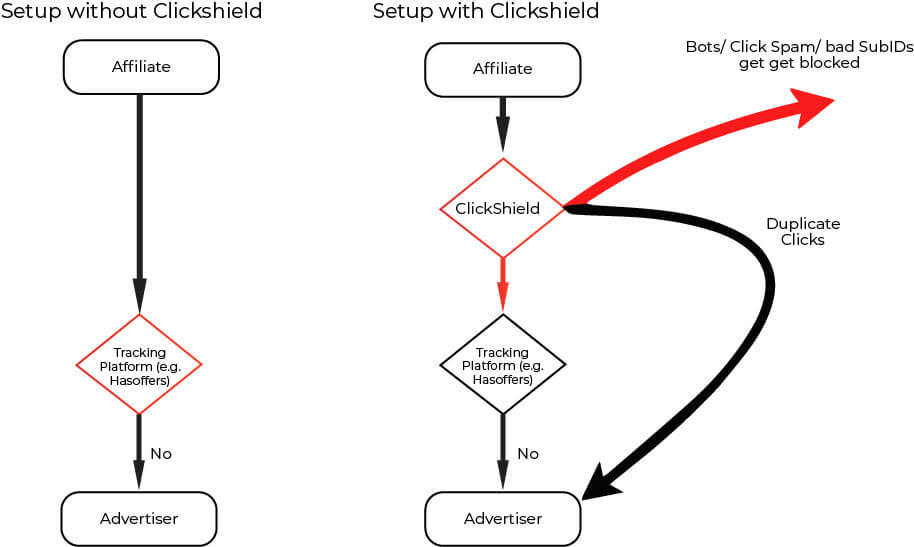 Unwanted traffic is now blocked from your tracking system and duplicate clicks are sent direclty to advertiser. If a duplicate click converts it is still attributed as the user already had the tracking cookie / device ID and is within the attribution window. The attribution window on duplicate clicks can be set within Clickshield.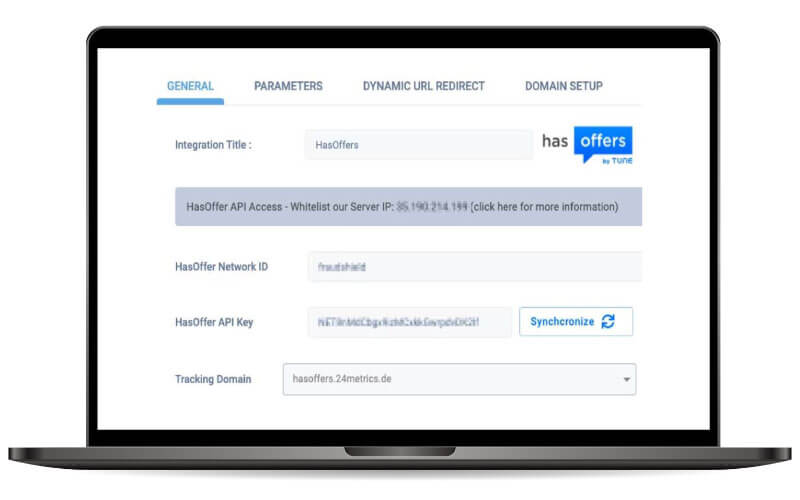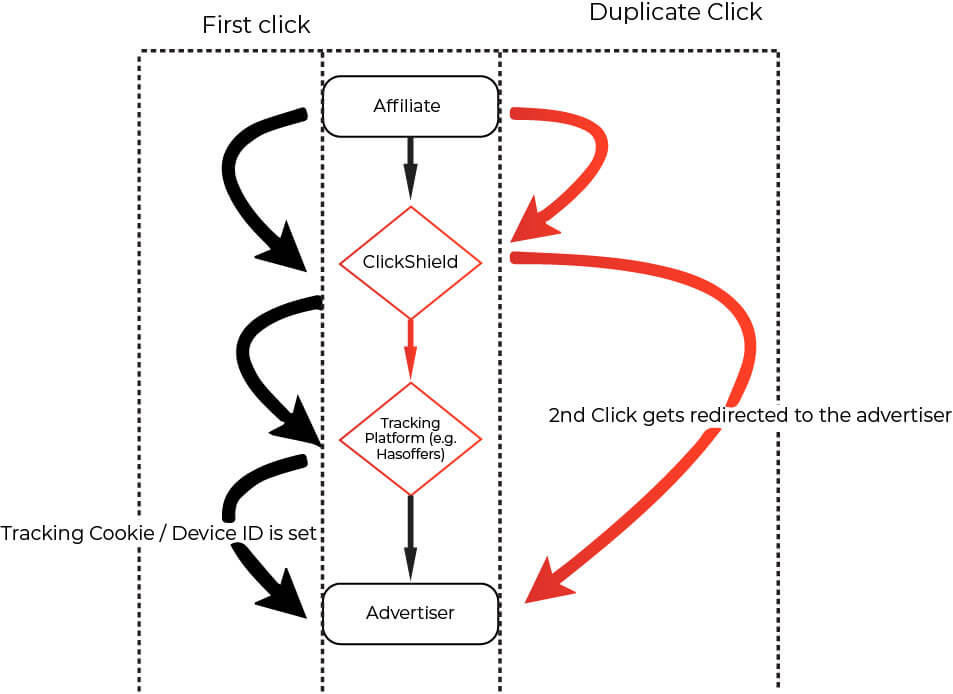 Returning Users are recognized through the tracking platform and conversions are normally attributed to the Affiliate.